Chicago is one of the world's great food towns – but it would be a shame to stop at Chicago style pizza and the deep dish stalwarts that lure so many tourists! The Italian Beef sandwich is another treasure of Italian-American heritage in Chicago and is another food that you have to really worry about ordering the farther you get from our city. If you've ever tried ordering Pizza or Beef places like Arizona or even central Illinois, you know what I'm talking about. It is getting better as chains spread into other areas, but I am always happy to eat back in Sweet Home Chicago…where we really know how to eat well.
These Italian Beef Sandwiches are notable for reasons I will mention as we go. This is not meant to be a popularity contest and it will not be another round of praising Portillo's! God knows the private equity MBAs are working full-time on ruining that chain now that Mr. Portillo cashed out for his well-earned Billion. These sandwiches must be tried – sometimes multiple times to be fully appreciated.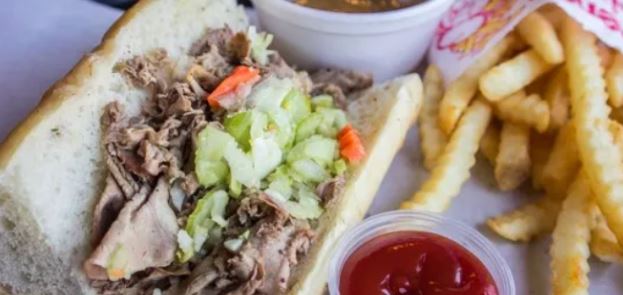 I have been in sales and consulting my whole career – and if I find myself anywhere within 15 miles of this place at lunch time, I will be eating at Little Joe's. I order an Italian Beef and Sausage Combo with EXTRA hot peppers, fries and a drink. Not only is the beef made in-house, but please listen to me folks, this is the best hot giardiniera you will ever find anywhere. The giardiniera is very heavy with celery which is God's intended plan for giardiniera — it gives the crunch to this sloppy scrumptious sandwich.
20 East Plainfield Road, Countryside, IL 60525, United States. (708) 352-9696
I grew up with Enrico's making the pizza for hot lunch day at Frankfort schools. I was later the web site developer for Enrico's for about 20 years and during that time I came to appreciate how much owner Harry D'Ercole really loves food and how much respect he has for great hospitality and great restaurants beyond his own. The Enrico's Italian Beef sandwich has an unforgettable trait – it is served on homemade garlic bread. This is a beef sandwich to garnished with pepperoncini peppers rather than giardiniera. Absolutely fabulous. If you want a real treat, bring your favorite date for pizza and beef on a summer night and dine on the outdoor patio – a truly aesthetic experience. But make a reservation because this place gets packed.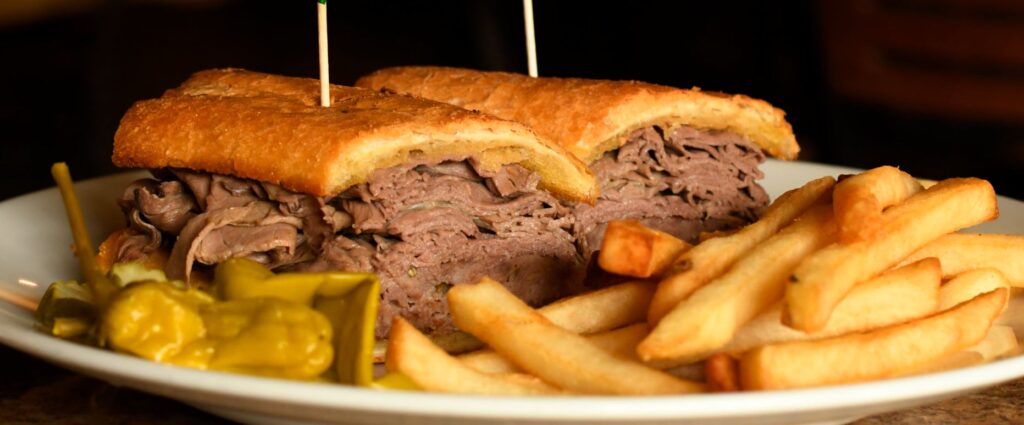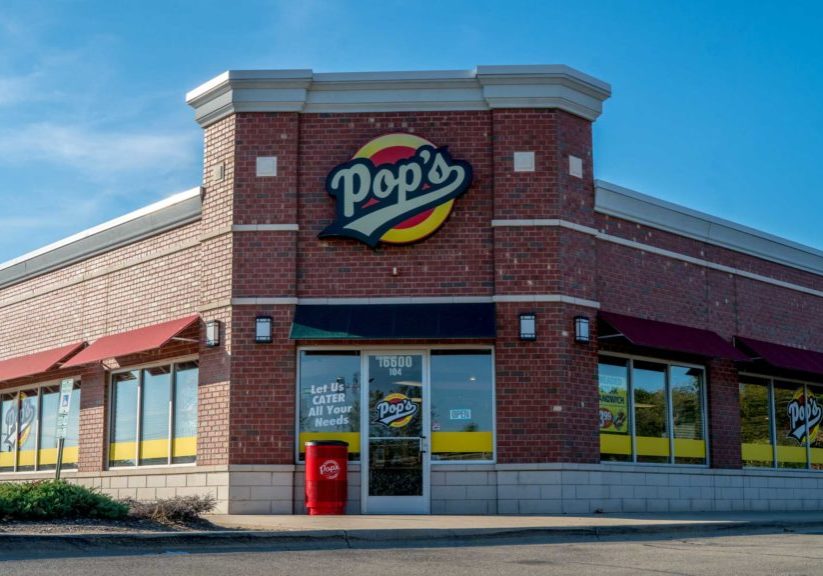 We built an office that was walking distance from a Pop's in Lockport, so we started eating there a lot! After eating Pop's Italian Beef a few times I realized what a unique and commendable effort the fresh hot giardiniera is from Pop's — in other words the giardiniera is not pickled — it is made fresh and refrigerated. The peppers are hot! – but the crunch and the lingering flavor is very good. Pop's is also generous with their portions – it's a great sandwich. They have good fries too. After a while I realized why I enjoyed fries so much more from Pop's – its the Red Gold ketchup, the best ketchup you will ever taste. Overall you will see that Pop's puts quality where it counts.